Do You Want To Earn 3-4 Lakhs in a Few months?
If Yes! Then This Stock Market/Trading Blueprint Is Just For You Where I Have Taught That How You Can Earn 3-4 Lakhs Per Month Easily By Just buying this E- Book  @399 Only
Here is what you get when you purchase this Power-Packed E- Book
इस E- Book का Normal Price है Rs 999 /- लेकिन खास ऑफर के चलते आप इसे खरीद सकते है मात्र Rs 399 /- Only
Why You Should buy this Powerful E- Book
इस E- Book का Normal Price है Rs 999 /- लेकिन खास ऑफर के चलते आप इसे खरीद सकते है मात्र Rs 399 /- Only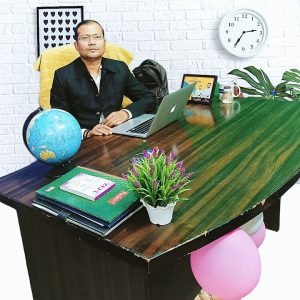 I, Madhup kulshrestha completed my B.Tech in Mechanical Engg. in 2012, M.Tech in 2014 and did one project sponsored by ISRO in IISc Bangalore. I started my stock market career in 2014 and initially after learning in 1st year started picking multibaggers. Some of my multibaggers gave huge returns (Shaily Engg Plastics from 72 to 1500, Star Papers 32 to 285, Adani green from 79 to 1300 etc). Gradually I coined the term MyWay SIP(MODIFIED MAY OF SIP INVESTMENT) and Penny Plus Stocks (High Quality Penny Stocks ranging Rs. 20 to 50) and also created youtube videos on both. Penny Plus Stocks video has 300k+ views. Then I shifted my focus towards Intraday Trading and finally Option trading as each person looks for quick money making. In the last few years, I developed two profitable strategies in Index Option Buying viz. "THE MAD STRATEGY" (sold approx 3500+Copies already) and recently DBOB Strategy(1200+ Copies only) and planning few more in upcoming times.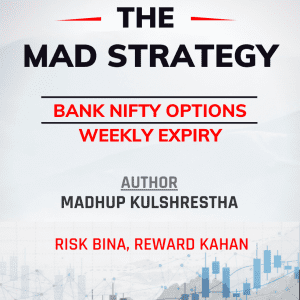 The key objective of developing this strategy is to enable new traders to first develop skills in order placement, learning types of orders and then helping them making profit out of Bank Nifty Options on regular basis in long term. This book is best for those who are new to future and Options. Fundamental understanding of Options Buying and how premium works is thoroughly explained in e-book. It should be noted that it is not a quick money making plan but it has worked for us and our 125,000+ followers since June, 2018. The thing to be kept in mind is that strategy will not give 100% accuracy but manages you to keep in market with 70-80% accuracy minimising your losses and holding you in the market profitably.
More than 3,lakh People love our E- book
Here is what they are saying:-
pradivyam.com is not a part of Facebook.com or Facebook Inc or Google.com or Google Inc. Additionally, pradivyam.com is not endorsed by Facebook.com or Facebook Inc or Google.com or Google Inc.
Copyright 2021 - pradivyam.com